$1,450,000
Motor vehicle accident. Plaintiff sustained a brain injury.
$908,997
Plaintiff motor vehicle side-swiped by tractor trailer forcing Plaintiff vehicle off the road.
$650,000
Defendant motor vehicle went through stop sign.
$625,000
Plaintiff motor vehicle rear-ended by defendant vehicle.
$501,000
Plaintiff in backyard of friend and burned after fire ignited from firepit.
$400,000
Defendant vehicle went through red light striking Plaintiff vehicle in side.
Why Choose Our Law Firm?
Serving New Jersey & New York Since 1988
Our personal injury and criminal defense attorneys take the time to listen to your concerns and address your needs.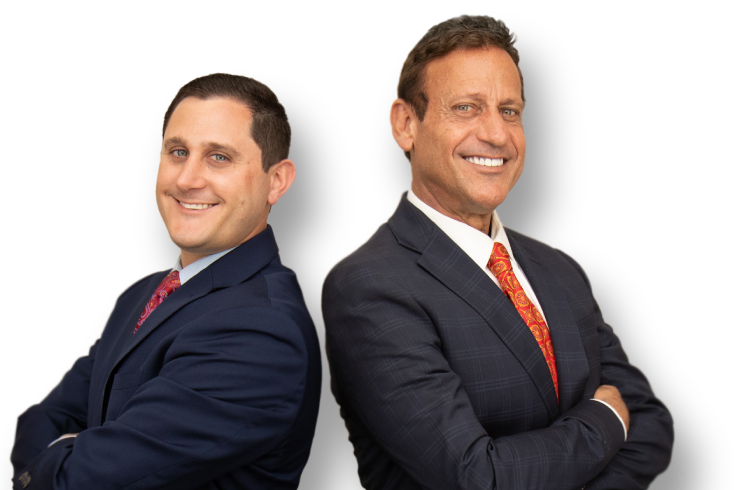 Free Case Evaluation 24/7
We devote ourselves to our clients and benefit them in many ways, including:
Availability
We are available to take your call 24 hours a day, seven days a week. Your legal issues can arise at any time. We will be there when you need us.
Diversity
Our New Jersey and New York attorneys speak Spanish, Yiddish, Hebrew Russian and Portuguese.
Compassion
Our lawyers understand the difficulty of being injured or charged with a crime. We truly care about our clients and strive to form lifelong bonds with each person that walks through our door.
Focus
We concentrate our practice on the areas of personal injury and criminal law. This focus gives us an extensive understanding of these special areas and the laws associated with them.
Affordability
At Ellis Law, we offer free initial consultations in order to save you money.
What our clients are saying about Ellis Law
No Fee


Guarantee For Injury Victims

Schedule an appointment for a free initial consultation with a lawyer at Ellis Law. We are available 24 hours a day, 7 days a week and you will always get your calls returned in a prompt and courteous manner.

Get Your Free Case Evaluation