New Jersey Personal Injury Lawyers
Where Client Satisfaction is the Top Priority
---
At Ellis Law, we understand the hardships our clients endure after suffering a personal injury or being involved in an accident. Our compassionate lawyers take the time to listen to our clients' concerns and find real solutions to their problems.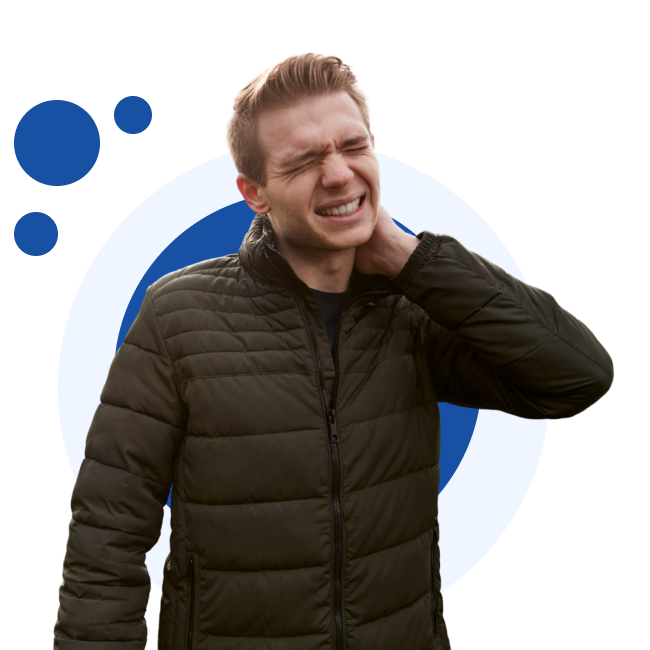 Dedicated to Fighting for Personal Injury Victims
---
For over three decades, our legal team has been fighting for the rights of personal injury victims across the state. You can rely on our personal injury lawyers to pursue maximum financial compensation from the parties responsible for the pain you experienced as the result their negligence.
Why Choose Ellis Law?
---
When clients reach out to Ellis Law, they have the opportunity to speak with an experienced attorney.
After nearly 35 years of experience, we remain committed to each and every one of our clients and continue to provide great representation that leads to great results!
Our lawyers can speak a variety of languages including Spanish, Yiddish, Hebrew, Russian, and Portuguese.
Availability
We have a 24/7 hotline, so if you need legal help, call us!
Compassion
We form lifelong relationships with our clients and treat them like family.
Focus
Each case is assigned to an attorney, paralegal and a team of legal assistants ensuring that we meet all of our clients legal needs.
Affordability
We offer free initial consultations.
Verdicts and Settlements
---
$1,450,000
Motor vehicle accident. Plaintiff sustained a brain injury.
$908,997
Plaintiff motor vehicle side-swiped by tractor trailer forcing Plaintiff vehicle off the road.
$650,000
Defendant motor vehicle went through stop sign.
Testimonials
Our team at Ellis Law knows that when someone hires a lawyer, they put their trust and future in the hands of a legal advocate. We return that trust by providing personalized and courteous service that meets our clients' unique needs. We strive to give our clients peace of mind knowing that they will be treated with the utmost care and respect.
Thank You
Thank you for all your help in resolving my incident. Special thanks to Steve and Amy.
- R. L.
Highly Professional
I'm very happy with my experience being represented by Jonathan Ellis of Ellis Law. In my case, he got me a fair settlement. He was highly professional as a lawyer and very kind and respectable as a person.
- L.P.
Highly Recommend
I would like to express my thanks and gratitude to the Ellis Law Firm for helping me with my case. From the very beginning they gave me confidence and assured me that everything would work out in the end. Promises were kept! I highly recommend this firm to anyone seeking proper and fair justice with their case. Special thanks to my attorney Jonathan Ellis and his paralegals Steven Soloman and Leeann Kelly
A very satisfied client!
Thank you!
- R.Z.
Wonderful Experience
I had a wonderful experience with Ellis Law Firm Very happy with my settlement for my personal injury
- Client J.L.
Compassion, Understanding and Respect
Just wanted to say this was a nice experience. Kelli was very kind and helpful and Attorney Ellis was very warm, kind, understanding as well as informative. Both were very confident and assuring of my case situation. The office is very clean, neat, well maintained, well decorated, has a professional set waiting area and conference room, other rooms. I walked out of the office feeling secure- In my experience, I have been to other legal offices & firms and have in the past in those places walked out feeling nervous/uncomfortable, just a number, misunderstood and not well received. I felt that the personnel of Ellis Law treats clients well with compassion, understanding and with respect.
- Client A.R.
Frequently Asked Questions
When should I hire a personal injury lawyer?

Injured victims should hire a personal injury lawyer as soon as possible after seeking immediate medical attention. This ensures that your case will be handled in a timely and efficient manner.
How much do you charge?

Our New Jersey personal injury lawyers offer free initial consultations and work on a contingency basis. This means that you pay nothing until we win compensation for your case.
What is the New Jersey statute of limitations?

The Statute of Limitations to file a personal injury claim in New Jersey is two years. Failure to file a claim within two years from the date of injury, or the date the injury should have been discovered, can bar you from litigating your matter in court.
What is needed to prove an injury claim in New Jersey?

To prove a New Jersey injury claim, you need to prove that the defendant owed you a duty of care, the defendant breached that duty of care through an act or omission of negligence, and as a result you suffered an injury and other loss.
How much is an injury claim worth in New Jersey?

The value of an injury claim largely depends on the nature of the accident and extent of harm. The average settlement for New Jersey personal injury cases is about $30,000; however, our personal injury lawyers have a higher-than-average success rate securing millions of dollars in awards for our clients.