Scaffolding and Construction Accidents
Scaffold-related construction accidents cause approximately 50 deaths and 4,500 injuries each year. An estimated 2.3 million construction workers, or 65 percent of the construction industry, work on scaffolds. Despite the many federal, state, and municipal regulations designed to protect these workers, persistent unsafe practices lead to thousands of preventable construction accidents each year. According to the Occupational Safety and Health Administration (OSHA), falls on construction sites are the top cause of work-related fatalities.
If you were injured in a construction site accident in New Jersey or New York, it can be difficult to understand who is liable and what remedies you may have for obtaining compensation for your injuries. After an accident, it is important to speak with an experienced personal injury lawyer to help you understand your rights. At Ellis Law, in Freehold, New Jersey, we will evaluate the circumstances of your case and give you honest answers and advice about your situation.
Guidelines for Safe Use of Construction Site Scaffolding
In a recent Bureau of Labor Statistics (BLS) study, 72 percent of workers injured in scaffold accidents attributed the accident either to the planking or support giving way, or to the employee slipping or being struck by a falling object.
Protecting workers from scaffold-related accidents may prevent some of the 4,500 injuries and over 60 deaths every year, the BLS says.
The NCDOL says accidents involving scaffolding mainly include:
Workers falling

Improper scaffolding construction or operating procedures

Environmental conditions (cold and ice, rain, wind, presence of toxic gases, etc.)

Falling materials

Scaffolding failures at attachment points

Parts failure, including from overloading of scaffolding

Inadequate fall protection

Inadequate work rules.
About 35 percent of workplace fatalities in the construction industry are because of falls, according to federal statistics. Falls from scaffolds or being hit by objects falling from scaffolds can also cause serious personal injuries, such as:
Traumatic brain injury (TBI)

Spinal cord injuries (paralysis)

Internal organ injury

Fractures (broken bones)

Severe lacerations (deep cuts).
Construction Workers' Rights
A worker who is injured on the job is generally entitled to receive Workers' Compensation benefits. The Workers' Compensation system is designed to cover injured workers' medical expenses and lost wages regardless of who or what caused the accident.
The New Jersey Compensation Rating and Inspection Bureau (NJCRIB), an agency in the New Jersey Department of Banking and Insurance, is responsible for establishing and maintaining regulations and premium rates for workers' compensation and employers' liability insurance.
Workers' Compensation insurance coverage can be obtained from any of the more than 400 private licensed insurance companies authorized to sell workers' compensation policies in New Jersey. A policy can be purchased directly from an insurance carrier, an insurance agent, or an insurance broker
A workers' compensation policy covers the following:
Reasonable medical services necessary to treat the job injury or illness

Temporary disability benefits to help replace lost wages up to statutory maximum

Permanent disability benefits to compensate for the continued effects of the injury

Burial and death benefits for dependents in cases of fatal injury
The Freehold Construction Site Accident Lawyers at Ellis Law Work Hard to Protect Your Rights
The attorneys at Ellis Law are dedicated to protecting the rights of construction site accident victims. We are determined to get you the compensation you deserve and the justice you are warranted. Contact us online today or call us at 888-355-4752. Our office is located in Freehold, New Jersey and we provide services to residents across NY and NJ, including Red Bank, Keyport, Middletown, Neptune, Manasquan, Newark, Toms River, East Brunswick, Jersey City, New York, New York City, The Bronx, Brooklyn, Manhattan, Queens, and Staten Island as well as all of Monmouth County, Ocean County, Middlesex County, Mercer County, Union County, Hunterdon County, Somerset, Essex County, Hudson County, Burlington County and Atlantic County. We speak Spanish, Yiddish, Hebrew, Portuguese and Russian and we are ready to help.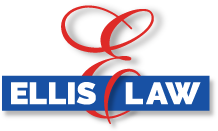 Five-Step Process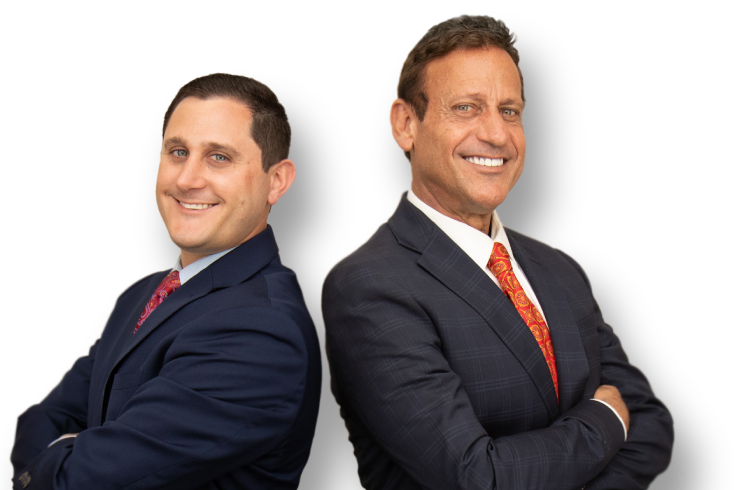 1.

We Assemble Your Legal Team

You will be assigned a team of seasoned attorneys and dedicated support staff who take the time to listen to you and learn every detail about your accident. Your team will be available 24/7. You will never be left in the dark about the status of your case!
2.

We Investigate

Next, we collect all available evidence including medical records, insurance policies, police reports, witness testimony, dashcam footage, security video, and more. We will thoroughly investigate all available evidence to build a solid case.
3.

We Demand and Negotiate

We will then send a demand letter to the other party stating the facts of your case and the amount of compensation sought. We will negotiate aggressively to strike the best deal as fast possible, without going to court.
4.

We Litigate When Necessary

If negotiations do not produce the compensation you deserve, we will go to court. We are trial lawyers, fully prepared to litigate on your behalf!
5.

You Do not Pay Unless We Win!

We have a track record of success. You will never pay a fee for a personal injury case unless we win. CONTACT US TODAY!