Workers' Compensation Lawyers in New Jersey and New York
If you are injured at work, you may be eligible to receive workers' compensation benefits from your employer. These benefits can help you pay for medical expenses, lost wages and other bills while recovering from your injuries. Understanding how to file for workers' compensation benefits and what to do if you are initially denied benefits is important for all potential applicants.
At the Ellis Law, our attorneys can guide you through the process of workers' compensation and will help you prepare any required documentation and paperwork.
Located in Freehold and serving the states of New Jersey and New York, our firm has helped many injured workers get approved for workers' compensation benefits. We work with medical experts to understand our clients' injuries and conditions and can help clients present those injuries in an effective manner. If you have been denied benefits, we can represent you in the appeals process and will work to get you the benefits that you deserve for your injuries.
The sooner you contact us, the more that we do to help you. Call 888-ELLIS-LAW to get started with your workers' compensation claim.
Your Next Steps After an Injury
After suffering a workplace injury, there are several important steps that should be taken to protect your rights and improve your chance of obtaining workers' compensation benefits. In addition to speaking with an experienced workers' compensation attorney, these steps include:
Consult a primary care physician and schedule a physical examination as soon as possible
If your injuries require a medical specialist, obtain a referral from your physician
Photograph the injuries
Document any treatment, including prescribed medications, that were used to treat the injuries
Request physical copies of tests, including x-rays and blood tests
Contact your workplace's human resources about starting benefits
Save copies of all communication between you and your employer
As with any legal issue, being well prepared and having documentation for every step of the process can help tremendously in the successful resolution of your case. Our firm can help you gather and preserve this documentation for your workers' compensation claim.
Just because you've been injured on the job doesn't mean the bills stop coming in—even though you may be unable to work because of your injury. Florida law mandates that workers' compensation benefits must be provided in a prompt manner rather than being delayed through court proceedings. This system for handling workers' compensation claims was devised to help ensure people received compensation quickly and without complication. However, injured New Jersey and New York workers don't always get their benefits quickly or without a fight.
A workers' compensation lawyer at the Ellis Law is here to help injured workers and their families. When your employer or its insurance carrier doesn't cooperate, call Ellis Law to talk with one of our lawyers and get your questions answered.
Workers' Comp 101
If you sustain an injury while at work, you are entitled to workers' compensation benefits. Disabilities acquired over time and diseases are also covered. For example, if you develop a pinched nerve or chronic pain during the course of several years of work because of repetitive movement required by your tasks, you may be able to collect compensation for treatment. Applicable benefits cover a wide range of both short- and long-term disabilities acquired on the job, including carpal tunnel syndrome, muscle strain, or back injury.
Workers' compensation benefits come in three forms: lost wages, medical fees, and vocational rehabilitation or retraining. Generally, you will receive compensation for lost wages equal to roughly two-thirds of your gross wages, averaged from a period just before your injury or illness. Customary and reasonable medical fees are also covered.
Even if a New York or New Jersey workers' compensation case does not involve a lawsuit, you may still need reliable advice regarding your rights, particularly if a dispute arises regarding your claim or the money you are due. At Ellis Law, it's our goal to use our experience in employment law and workers' compensation cases to help you get the maximum benefits you truly deserve.
Freehold Workplace Injury Lawyers Fight for Your Right to Proper Compensation
At Ellis Law, we understand the importance of receiving proper compensation for a workplace injury. The Freehold workplace injury lawyers will manage your case with care and help you receive the best possible outcome. For legal help and a free consultation, contact us online or at 888-355-4752. With offices located in Freehold, New Jersey, we serve clients across NY and NJ, including Red Bank, Keyport, Middletown, Neptune, Manasquan, Newark, Toms River, East Brunswick, Jersey City, New York, New York City, The Bronx, Brooklyn, Manhattan, Queens, and Staten Island. We speak Spanish, Yiddish, Hebrew and Russian.
Workers' compensation is an insurance program that provides benefits to workers who are injured on the job. Like all states, New Jersey doesn't require any proof of fault on behalf of the employer. As the long as the worker's injury or illness was caused by his or her job, he or she will be covered by workers' compensation.
How to File a Workers' Compensation Claim
If you've been injured at work or have a job-related illness, the first step is to report it to your employer as soon as you can. Failing to report your injury within 90 days may conclude in your loss of right to collect benefits.
Your employer is responsible for notifying its workers' compensation insurance carrier. The insurance company will then complete a First Report of Injury form and submit to the New Jersey Division of Workers' compensation.
The insurance company will notify you if your claim is valid. If your claim is validated, your medical bills will be paid and you will begin receiving disability benefits. In the case that your claim is denied, you can appeal that determination.
If you need help filing a workers' compensation claim, call our team of personal injury attorneys today at 888-355-4752.
What if My Claim is Denied?
If your workers' comp claim is denied, you can file for an appeal. The Division of Workers' Compensation has two appeal processes: a formal hearing through a Claim Petition or an informal hearing through an Application for an Informal Hearing.
Informal Hearing
In order to obtain an informal hearing, you must complete an Application for an Informal Hearing and submit it to the Division of Workers' Compensation.
You will receive a written notice of the date of your first hearing before a judge. Sometimes multiple hearings will be necessary for the insurance company to assess all of the issues and gather related evidence. The judge will be the final arbiter of the dispute, but either side is free to reject it. If your despite isn't resolved in the informal hearing, you can also request a formal hearing.
Formal Hearing
Formal hearings can be requested with a Claim Petition form with the Division of Workers' Compensation. The petition must be filed within two years of the date of your injury, or the last date you received your compensation from the insurance company.
When you submit your petition, your case will be assigned to a judge. The formal hearing is held like a trial, in which both parties present evidence and witnesses to testify. Once all the evidence is presented, the judge will issue a written decision. If the judge decides to not rule in your favor, you can appeal the decision to the state courts of New Jersey in the Appellate Division of the Superior Court.
For more information on what to do if your workers' compensation claim is denied, call our team of personal injury attorneys today at 888-355-4752.
Contact Ellis Law for Your Workers' Compensation case. If you need to hire a team of legal professionals who can help you navigate your way around any issues you may have in regard to workers' compensation rights, our attorneys are available to take your calls 24//7. We offer free consultations to anyone who needs help with any case related to personal injury or criminal law within the state of New York or New Jersey. Call our Freehold office today at 888-355-4752.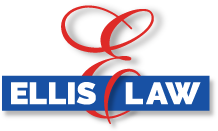 Five-Step Process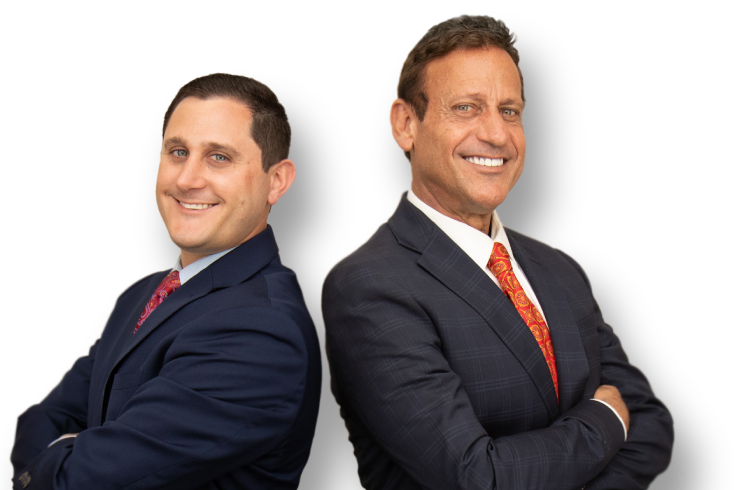 1.

We Assemble Your Legal Team

You will be assigned a team of seasoned attorneys and dedicated support staff who take the time to listen to you and learn every detail about your accident. Your team will be available 24/7. You will never be left in the dark about the status of your case!
2.

We Investigate

Next, we collect all available evidence including medical records, insurance policies, police reports, witness testimony, dashcam footage, security video, and more. We will thoroughly investigate all available evidence to build a solid case.
3.

We Demand and Negotiate

We will then send a demand letter to the other party stating the facts of your case and the amount of compensation sought. We will negotiate aggressively to strike the best deal as fast possible, without going to court.
4.

We Litigate When Necessary

If negotiations do not produce the compensation you deserve, we will go to court. We are trial lawyers, fully prepared to litigate on your behalf!
5.

You Do not Pay Unless We Win!

We have a track record of success. You will never pay a fee for a personal injury case unless we win. CONTACT US TODAY!